You can register the QNS yourself using Qora wallet software : http://aitway.com.sg:9090/qora.htm , it cost you 1QORA to register a new QNS.
QNS is name services similar to ICANN's .com .net or .org, etc, can be buy and sell, but no need to renew every year, and it is control by a Qora private key.
How QNS work?
http : // (Any-Qora-gateway-ip) / (QNS)
Example :
Aitway's QNS : aitway
http://146.56.47.125:9090/aitway
qora.co.uk , aitway.com:9090 and 146.56.47.125 are Qora gateways, you can host your own Qora Gateway.
Standard Qora Wallet software will serve as a localhost for all QNS, localhost is your own computer, once install and synced, all Qora blockchain will download to the localhost, a naturally censorship-resistance web3page.
For any computers or servers with standard Qora wallet software, the localhost link :
or
If you allow your localhost access form outside world, it will serve as a Qora gateway.
QNS name is unique, if the name you look for still available, we can help you register and put under a Qora address manage by Aitway : http://aitway.com:9090/aitway_v2 . We will transfer the QNS to your wallet upon request.
Check QNS Name Availability : http://aitway.com:9090/qns
Qora Naming Service (QNS) registration
Product Code: std
Reward Points: 1000
Availability: In Stock
S$5.00

Price in reward points: 10000
Tags: Blockchain
TIM , Timah, YAWTI, Mosaic 1E4967BAADB8E757 and the Reward Point
1 Reward Point = 1 TIM = 1 Timah = 1 YAWTI = 1 Mosaic 1E4967BAADB8E757
通過平台付款可得積分 Buy online to get Reward Points
( TIM token at Ardor blockchain, Timah Token at Qora blockchain. YAWTI token at NXT blockchain, YAWTI confidential asset at Beam blockchain, Mosaic 1E4967BAADB8E757 at Symbol blockchain. Withdraw, Deposit, and Transfer of Reward Points/TIM/Timah/YAWTI/Mosaic 1E4967BAADB8E757: via Blockchains or Inter Account. )
⭐ Volunteer TCP9090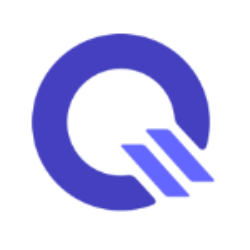 web3 hosting ⭐