Terms & Conditions
YOU ACKNOWLEDGE AND AGREE THAT AITWAY SYSTEM LLP (AITWAY) HAS THE RIGHT TO DISCLOSE YOUR PERSONAL INFORMATION TO ANY LEGAL, REGULATORY, GOVERNMENTAL, TAX, LAW ENFORCEMENT OR OTHER AUTHORITIES OR THE RELEVANT RIGHT OWNERS, IF AITWAY HAS REASONABLE GROUNDS TO BELIEVE THAT DISCLOSURE OF YOUR PERSONAL INFORMATION IS NECESSARY FOR THE PURPOSE OF MEETING ANY OBLIGATIONS, REQUIREMENTS OR ARRANGEMENTS, WHETHER VOLUNTARY OR MANDATORY, AS A RESULT OF COOPERATING WITH AN ORDER, AN INVESTIGATION AND/OR A REQUEST OF ANY NATURE BY SUCH PARTIES. TO THE EXTENT PERMISSIBLE BY APPLICABLE LAW, YOU AGREE NOT TO TAKE ANY ACTION AND/OR WAIVE YOUR RIGHTS TO TAKE ANY ACTION AGAINST AITWAY FOR THE DISCLOSURE OF YOUR PERSONAL INFORMATION IN THESE CIRCUMSTANCES.
Return & Refund Policy
Goods once sold are not exchangeable or refundable

RMA 1-8 weeks and to be decided by manufacturer or distributor
If physical damage or burnt no warranty
Please check the product specifications before you commit to buy the products
Affiliate Terms
1. We reserve the right to approve or reject ANY Affiliate Application in our sole and absolute discretion. You will have no legal recourse against us for the rejection of your Affiliate Application.
2. Affiliate Commissions will be paid in TIM/Timah and deposited into your Reward Points at aitway.com.sg, Affiliate Commissions are reimbursed to the SGD equivalent, the exchange rate is market-based on TIM-Ignis-SGD market price.
3. Your affiliate application and status in the program may be suspended or terminated for any of the following reasons:
- Advertising on sites containing or promoting illegal activities.
- Inappropriate advertisements
- Spamming
Trademarks

All other names, logos, product and service names, designs and slogans on this Websites are the trademarks of their respective owners.
Any concerns about trademarks, or require any help, please feel free to contact us. [ Mr. Ong's email ong @ aitway.com]
TIM , Timah, YAWTI, Mosaic 1E4967BAADB8E757 and the Reward Point
1 Reward Point = 1 TIM = 1 Timah = 1 YAWTI = 1 Mosaic 1E4967BAADB8E757
通過平台付款可得積分 Buy online to get Reward Points
( TIM token at Ardor blockchain, Timah Token at Qora blockchain. YAWTI token at NXT blockchain, YAWTI confidential asset at Beam blockchain, Mosaic 1E4967BAADB8E757 at Symbol blockchain. Withdraw, Deposit, and Transfer of Reward Points/TIM/Timah/YAWTI/Mosaic 1E4967BAADB8E757: via Blockchains or Inter Account. )
⭐ Volunteer TCP9090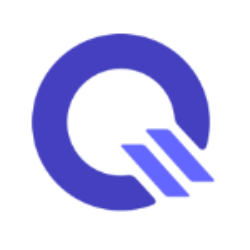 web3 hosting ⭐